Laulani Shopping Center in Ewa Beach – New Stores Update
Great things are happening in the Ewa Beach real estate community. The newest shopping center, Laulani Shopping Center, across from the neighborhoods Latitudes and Sandalwood is growing at a rapid pace. Top named national and local stores are slowing opening eventually becoming the new hot spot in Ewa Beach, on the leeward side of Oahu.
Here is a list of stores that will be opening soon: GNC, Central Pacific Bank, Royal Nails, and Supercuts. Walgreens will be a stand alone building at the entrance to the shopping center.
In addition to these stores, there are many restaurants opening to serve your hunger needs: Panda Express, Teddy Bigger Burgers, Pearl Korean BBQ, a Starbucks drive-thru, and the popular Just Tacos.
With the addition of this shopping center, the population continues to grow. If you are looking at buying a home in this community, there are plenty of opportunities from condo/townhouses to homes on the golf course, price ranges from $150,000 to over a $1 million.
Please contact me directly to schedule a tour of the area and visit the newest developments happening in this area.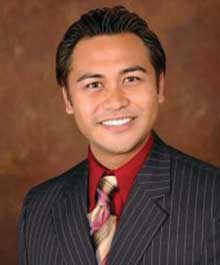 Melvin Leon Guerrero | 7 years selling real estate | 5 years mortgage industry | 2 years Title
Office: 808-738-8945 Cell: 808-286-8005
Email: Melvin.LeonGuerrero@pruhawaii.com
Visit him at www.melvinleonguerrero.blogspot.com or www.melvinleonguerrero.com for more information.